good day! i guess it'll be another rainy day today. am supposed to get back inked by baldwin today, but changed the appt to friday. and so here i am bored and restless doing nothing at home starving like cavemen. so i came by to get the most impt thing done. pictures to add some life to my dead blog. we were down at shawn's studio all day yesterday. had vegetarian for breakfast and that made me clear my bowels later that day. fortune centre sells ONLY VEGETARIAN FOOD. Gosh! so darling got his back inked, and um we had a long day over at the shop. shant crap much pictures up!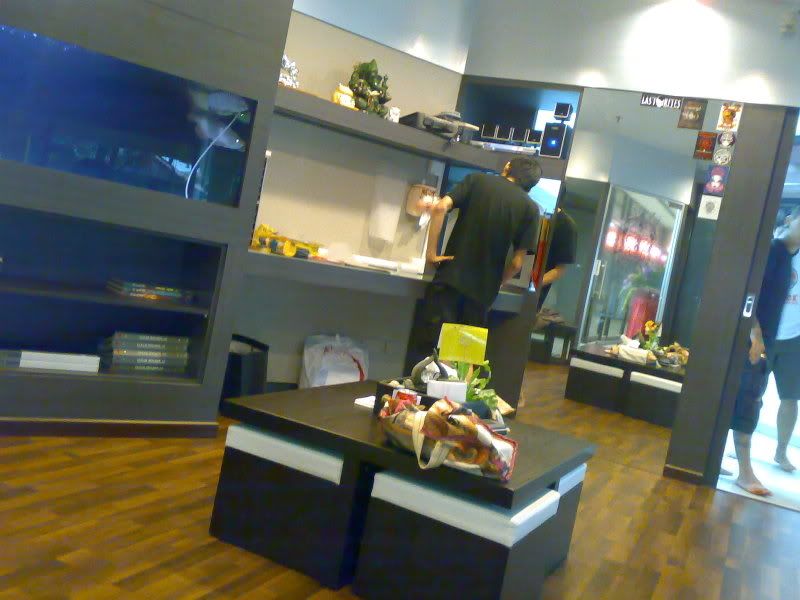 Yes, The studio. Its one week old, and looks like a cosy apartment.
the shop's sticky sticker and spot shawn. -.-
Shawn. Poor baby.
getting ready as you all can see,
BWAHAHA. NOW YOU TASTE THE PAIN.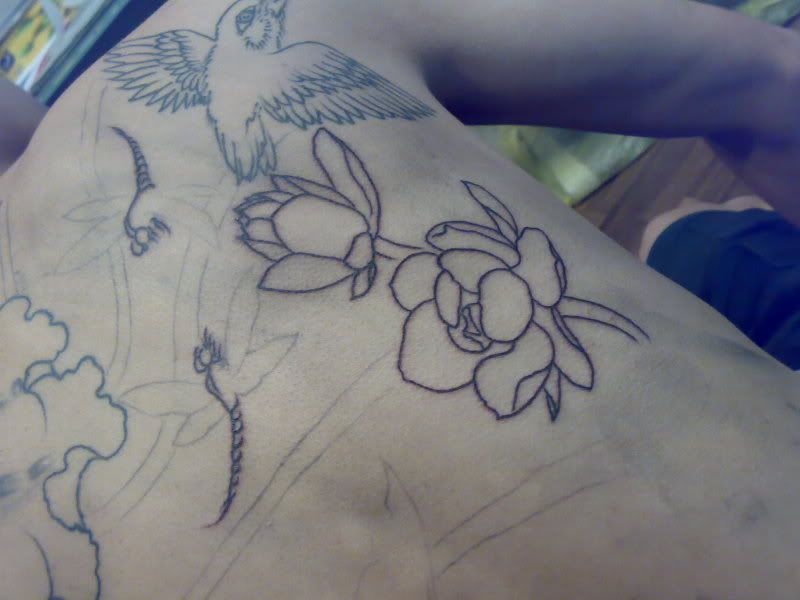 i love!
hello fishy koi.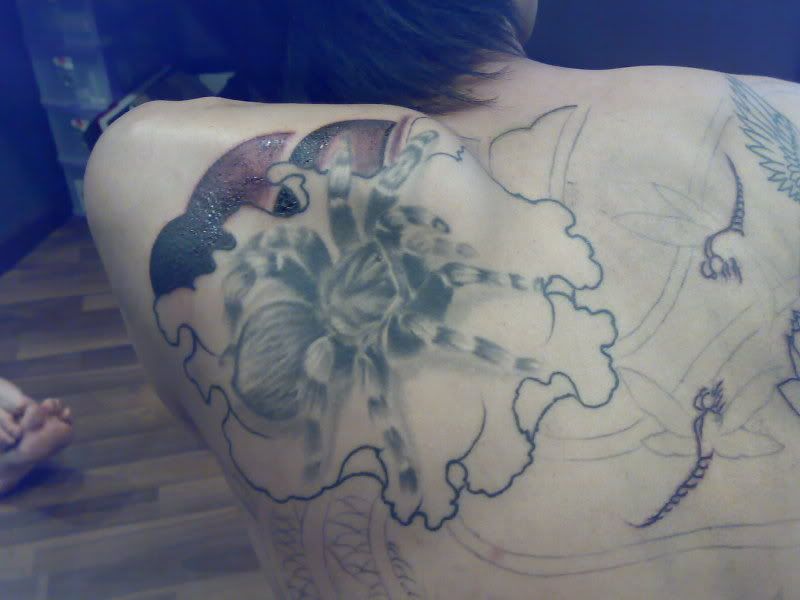 and how are you mister tarantula? -.-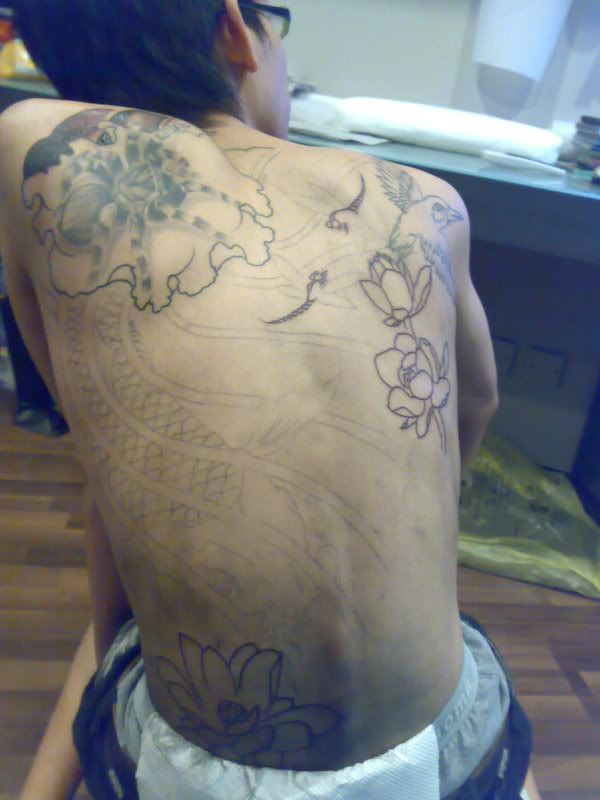 The end of this session.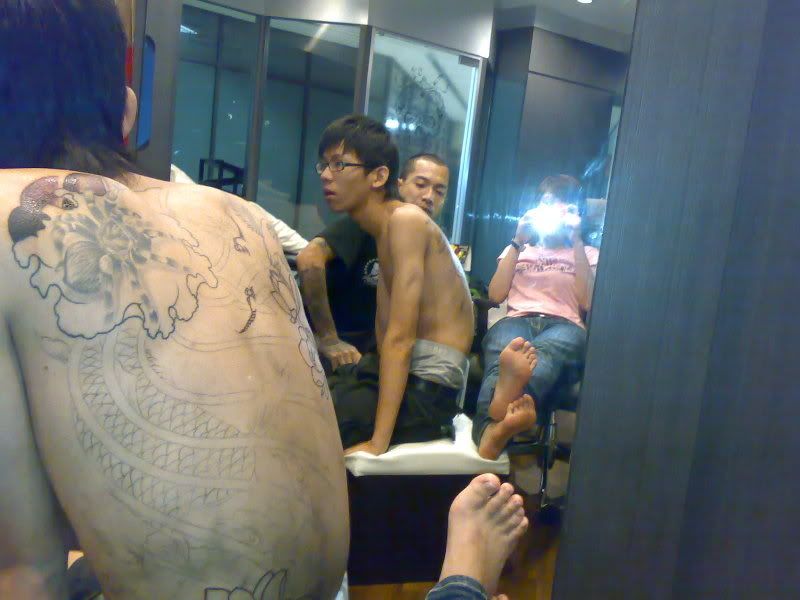 :D
some tv after that.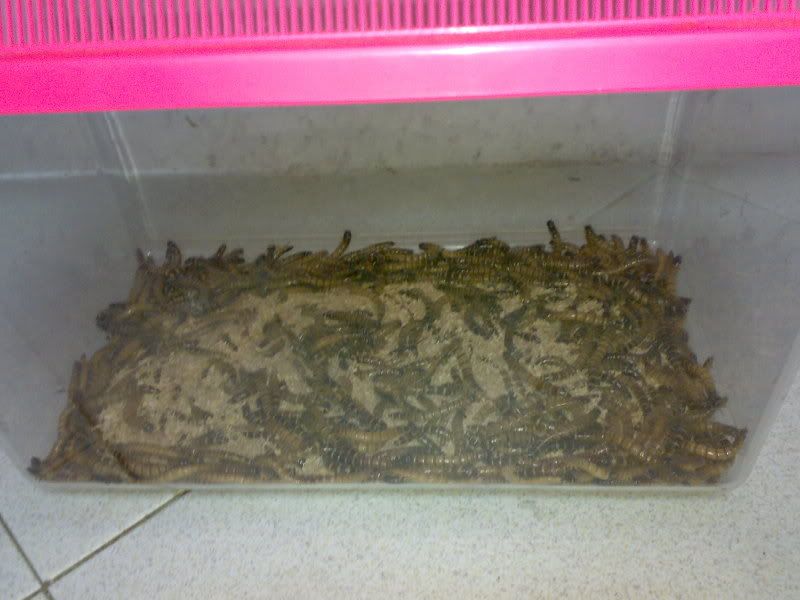 the worms were dinner for the arowana fishes.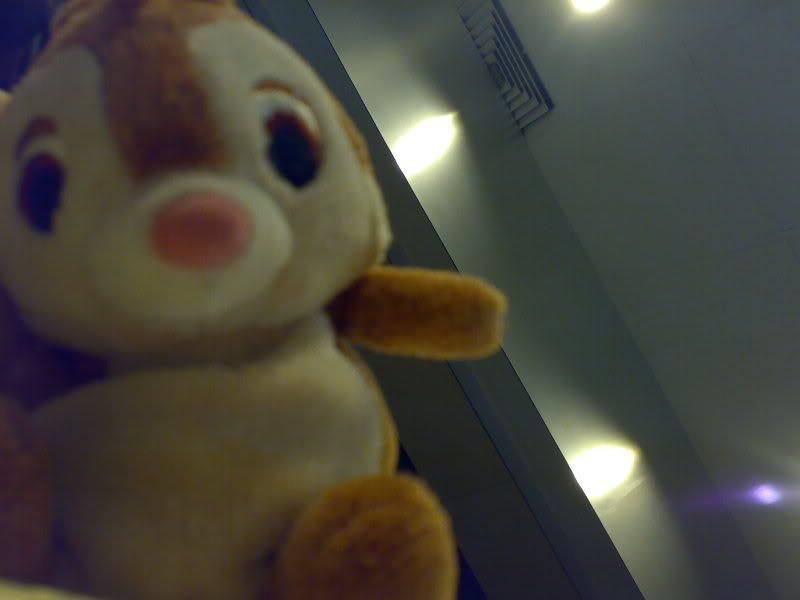 say hi to my new friend Spanky Rage. ha ha